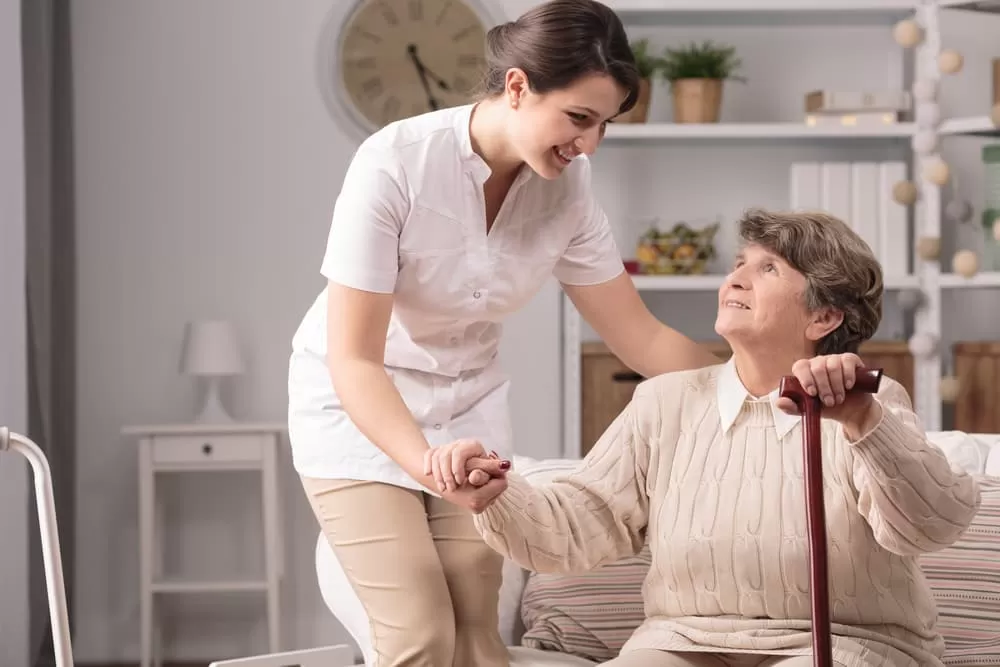 At some point, when our ageing loved ones reach a certain stage, home care services can offer the attention and companionship they need when you can't always be there. This is especially helpful when you're trying to juggle your career and family while trying care for a parent. Trying to do it all on your own can lead to caregiver exhaustion and feelings of defeat. That's why in-home services can be so beneficial to both you and your loved one.
Learn more about the important benefits of home care and how it can help you and your family.
Gain Peace of Mind When You Can't Be There
It's hard feeling like you're not giving the level of care you want to when it comes to a family member, especially when it's a parent who has taken good care of you over the years. Naturally, you want to reciprocate that when they begin to peak into their senior years. But for many of us, it's just not possible to physically be there all of the time or as often as you'd like. That's where a home healthcare professional can help. They can be there to care for their needs whenever you can't. And, since they're trained and qualified, you can gain peace of mind knowing that your parent is in good hands.
Get Skilled Nursing Care At Home
Your loved one can also get the medical attention they need right in the comfort of their own home from skilled nurses. This can help them feel safe, comfortable, and happier without having to endure the hassle of travelling to a medical facility.
Home Care Can Help With Daily Living
Did you know that home care also goes beyond medical care? Whether it's bathing, grooming, or taking their meds, if your loved one requires assistance with personal care, in-home services can take care of that as well to help your family member maintain their sense of dignity and independence.
Ensures Their Dietary Needs are Met
Seniors are generally more at risk for being nutrient deficient and can often face various dietary restrictions in relation to their conditions. That's why nutrition and diet are offered here too, including homecooked meals that can be prepared specially for complex, dietary restrictions and needs.
Companionship
Beyond getting the level of professional care that can keep your ageing parent safe and comfortable, home care can also offer companionship. Many seniors spend a majority of time alone, and more studies are proving just how important social interaction is for maintaining proper health and wellbeing among this population especially. By having someone there to converse with, assist with errands, groceries and other things throughout the day, it gives them that interaction that they've been missing when they're on their own.
If you need help, reach out and give us a call! C-Care Health has been providing affordable and reliable nursing and home care services across Toronto for years. Our team is dedicated to taking good care of your loved one. Give us a call to learn more today!