You or your loved one may be facing the important decision of whether to move into an assisted living facility or receive care in the home.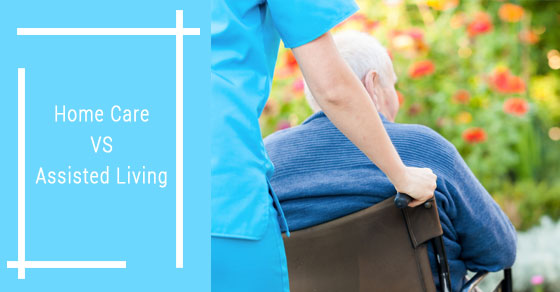 An assisted living facility is a residence that provides more intensive round-the-clock supervision and assistance. Under a home care arrangement, professionals attend the private home of the individual being cared for to provide supervision and assistance.
Here are some criteria to consider when deciding between home care and assisted living:
Your loved one's level of independence
Home care offers your loved-one greater independence, as they retain control over their schedule and routine. In an assisted living environment, your loved one will eat, and partake in activities etc. according to a pre-set schedule. For an older person who is capable of living more independently, an assisting living facility can become stifling, and cause emotional distress.
Budget
The incremental cost of moving into an assisted living facility will be greater compared to receiving home care, and assisted living is a more comprehensive arrangement, providing housing, food and food preparation, personal and health care, and social activities. Your loved one may only need some of these services, so it could be unwise to pay for a comprehensive bundle of services.
Privacy Needs
In an assisted living arrangement, multiple residents can be housed together, sharing some common spaces with some spaces of their own. Inevitably, this leads to less privacy. For seniors who place a high value on their privacy, an assisted living arrangement may not be the best option.
Medical requirements
The main advantage associated with an assisted living arrangement is the capacity for more intense medical care to be delivered around the clock. This means that seniors who may be at risk of suffering an injury or sudden medical problem may be better suited for an assisted living environment. However, people with medical conditions that require routine care may be indifferent between the two options. A nurse or personal support worker providing in-home care is well suited to attend your loved one's home regularly to change bandages, administer medication, and other medical needs.
All-in-all, it is important to consul with your loved one to determine the things they value most, and understand their preferences, so they can maintain the highest quality of live while they and their loved-ones have peace of mind knowing they are well taken care of.