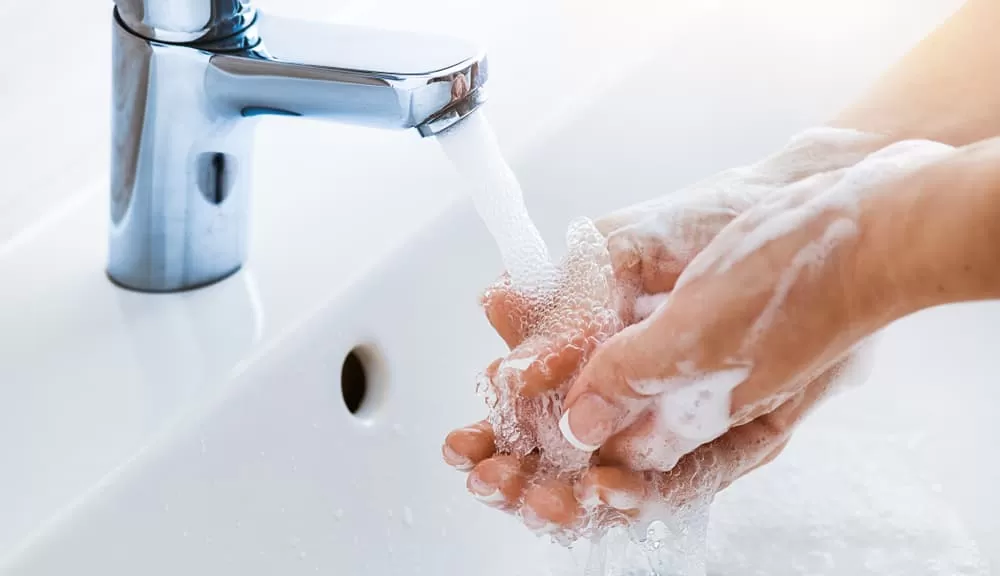 It's officially flu season, which means we're more vulnerable to germs and of course, COVID-19. To keep you and your loved ones protected this winter, here are some tips to minimize the spread and stay safe.
Wash Hands Frequently and Properly
With the combination of COVID-19 and the flu season, it's more important than ever to wash your hands frequently and properly. Use soap that foams up well, lather onto your hands and scrubs them thoroughly, including the nail beds, on top of the hands and in between the fingers. Do this for at least 20 seconds before rinsing. This helps to minimize potential bacteria or germs on your hands. 
Avoid Touching Your Face
Though it can be a hard habit to break, make a point to stop touching your face as much as you can. A good way to help remember is to get your family to remind each other. When someone notices that you're about to touch your face, get them to remind you, and vice versa. This can be especially challenging for those who wear glasses, so try to develop a routine as a reminder.
Clean and Disinfect Your Phone Frequently
One item that often contains lots of germs but gets neglected the most, is our phones. These go everywhere with us, and we often put them down on any surface without thinking about it. So it's an easy way to transfer germs. Give your phone a thorough wipe with a disinfectant a few times each day.
Clean and Disinfect Surfaces at Home
Doorknobs, cupboard handles, switches, faucets and any surfaces that get touched most frequently should be cleaned and disinfected a few times each day as well. The frequency of cleaning will depend on the number of people in your household and whether they are going to and from other locations, such as work. 
Wear a Mask When Heading Outside
Since the winter makes us more prone to the flu and other germs, this year it's a good idea to simply put on a mask any time you head outside. Even if you're not in close quarters with others, it's an extra layer of precaution (and warmth) that will keep you, your loved ones and others safer.
Keep Your Distance
It can be challenging to remember to keep your distance from others. But it's an important one to remember. Move aside as much as you can to maintain 6 feet of distance between others. And be respectful so that you're not always waiting for them to move for you. Be courteous and take the initiative to politely move over.
Get the Flu Shot
The flu shot is a simple way to help protect yourself and others from getting and spreading the virus. Plus, it's free!
If you need home care or nursing services for a loved one this winter in the GTA, reach out to C-Care Health Services today to learn more about how we can help.